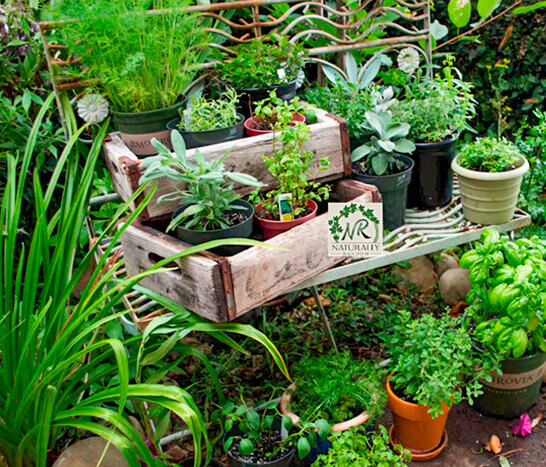 Naturally Random is a way of living life naturally. We specialize in creating custom essential oil blends. Our company was created for individuals that either know what essential oils they like and want to use or for those that are looking for alternative medicine that can help provide healing without the side effects of modern medicine. You have the option of selecting a blend that has been created and tested for a particular need, or you can select individual oils to be blended for you. Our herbal specialist is also available to work with you individually to help create a custom blend specially designed for you.
Naturally Random wants to help you to live life naturally.
Our story is probably a familiar one to some of you. There are five of us in our immediate family. Two with severe allergies to everything outside, two with allergies to most medications, and one who just refuses to take any medication. Outside of allergies, our conditions include Thyroid conditions, stomach issues, arthritis, and various broken bones or torn muscles. Being an active family can have its share of positive and negative outcomes! It became increasingly difficult to treat bacterial infections, viral infections, allergies, and keep our home healthy.
My extended family and church family introduced me to essential oils. I was very skeptical because our experience with any medicine had proved less than helpful. I started with the basics including lavender, lemon, and peppermint that were given to me. My family came to love peppermint not only for the smell, but also for the benefits of helping headaches, minor pains, and in some cases the ability to breathe! Lemon became a staple to our water and in our cleaning products. Rubbing lavender on my son's feet began to show signs of lessened allergies. As I began to see and understand the benefits, I learned that there was an entire world of natural essences that could make a difference in our lives. It was the start of our learning to live life naturally.
I started growing some of my own herbs, talking with herbalists, reading and studying about plants, and talking with other users of essential oils. I learned more about how many different essences were truly out there. As I grew more and learned about the quality of essential oils, I started making blends of essential oils. I found that combining certain essences resulted in better outcomes for allergies, skin rashes, bites, burns, etc., and I started making these blends for friends, family, and neighbors. I began to discuss with individuals their allergies, issues, conditions, and favored aromas in order to make customized blends based on what would be best for the individual. I started charting each person's progress, habits of using, and changing blends as needed. I worked with those with cancer, lupus, endometriosis, reflux, headaches, and many other ailments. My faith began to grow tremendously that essential oils and blends were a viable medicinal treatment for many things. Success stories started coming in every day of how much better those around me were getting. I was being told that they no longer needed the over-the-counter medicines and in some cases prescription medicines were no longer needed. My essential blends were becoming a real natural medicine that helped my family and friends to get healthy. I was still working full time during all this time which could be up to 12 hour days, between taking care of our family, involvement in church, scouting, and many other activities. I was not able to dedicate as much time to the essential oils as I wanted, so it took upwards of ten years to get to the point of making a real difference through this process.
I learned through research and study that good quality essential oils are expensive, but that quality is important. For me, the two keys to success in healing are quality of the product, and combining the right essential oils. Many of us do not have an income that can support the cost of good quality essential oils or the time it takes to research which oils should be combined for the most benefit. Since I have taken years to grow some of these herbs, create relationships to obtain quality oils from others, and learn the effective combinations of oils, my husband suggested that I should expand my help to others outside of my inner circle. He felt confident in my ability to help others, and I started to gain confidence in myself as well. While I loved my career, my heart and soul felt completely satisfied when helping others become healthy naturally. Since I do grow many of my own herbs and have cultivated many relationships, I can pass on my knowledge as well as savings through creating a customized blend for you. Give us a try to provide you with natural healing while saving you time and money in the process. Join me and our Naturally Random family to live life naturally too.